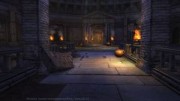 Opções:
Enormossauro:Entortar Trancas e Empurrar Coisas Enormes.
Tartagira:Voar Com Sua Flexidade e Voar Longe em Partes de Piso.
Eco Eco:Clonar Para Ligar Maquinas e Passar em Lugares Pequenos.
Dicas:
Vulkanus é Indefeso Com Friagem/Cala Frio.
Quando Dar 10 Socos e Seus Hits Estiver 10 No Xbox360 Ganha Uma Conquista.
Formas Supremas Com Suas Opções:
Enormossauro Supremo:Destruir Os Lacaios de Vulkanus
Ad blocker interference detected!
Wikia is a free-to-use site that makes money from advertising. We have a modified experience for viewers using ad blockers

Wikia is not accessible if you've made further modifications. Remove the custom ad blocker rule(s) and the page will load as expected.