Primeira Pergunta Nivel 1:
O que Você Faria se Você Estivesse no Game:"Samurai Sumo"?(Pergunta do Episodio:Fim de Jogo)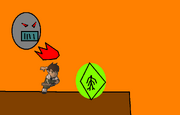 1 Opção:Ficar Vivo e Achar Ícones
2 Opção:
Foge Até Achar Uma Opção
'Segunda P'ergunta Nivel 2:
O que Você Faria se Você Estivesse no Nulificador?(Pergunta do Episodio:De Volta Com Uma Vingança)
1 Opção:Foge Enquanto Seu Omnitrix Estiver Carregando
2 Opção: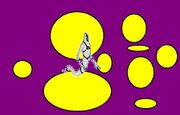 Usa Fantasmático Para Ficar Invisivel Até Achar o Portal
Ad blocker interference detected!
Wikia is a free-to-use site that makes money from advertising. We have a modified experience for viewers using ad blockers

Wikia is not accessible if you've made further modifications. Remove the custom ad blocker rule(s) and the page will load as expected.